Sensory-Friendly Movie Event – December 30th at the Royal Theatre!
The Royal Theatre in Trail, in conjunction with Movin' Mountains Therapy Services, is offering FERDINAND as a Sensory- Friendly Screening. This 2D projection will have increased auditorium lighting, lower volume and smaller crowds. At these showings, people are encouraged to be themselves. The goal of this showing is to provide enjoyment for new releases in a relaxed environment for individuals and families living with autism spectrum disorder (ASD), sensory processing or other challenges that affect a person's ability to sit through a movie.
Please contact The Royal Theatre for tickets and details.
Royal Theatre
1597 Bay Avenue V1R 4B2 Trail BC
Showline (250) 364-2114 – Office 9am-5pm (250) 231-5672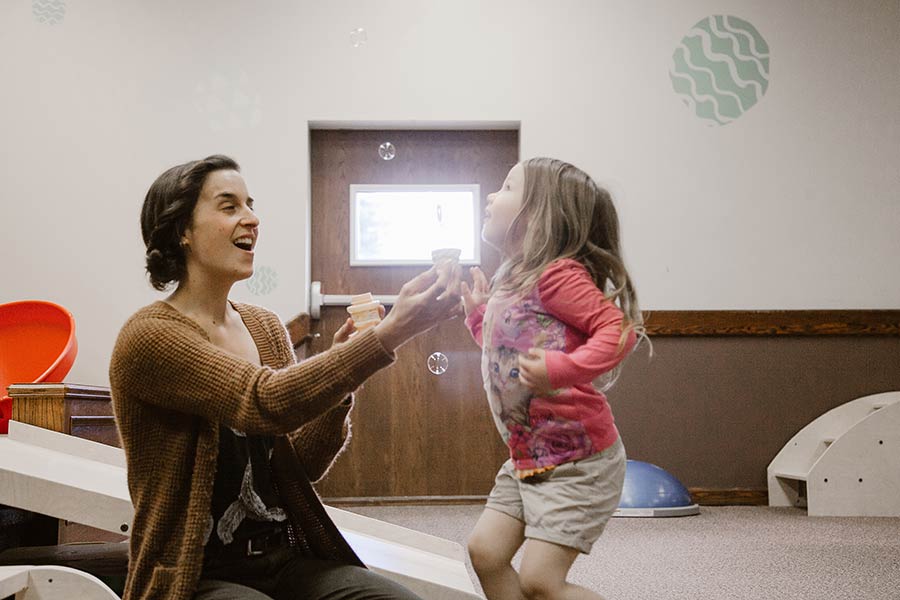 I am always looking for strategies to help my clients with their speech therapy goals.  One resource I find really helpful is the Hanen Centre, a Canadian charitable organization that works globally to support parents, caregivers educators and SLPs.  One really important technique to help children learn language is the "back and forth" play or the "taking turns" strategy. Having a back-and-forth conversation with a child may seem like a small thing, but it has a big impact on their language skills.
Read Post
Got Questions? We Would Love to Hear From You!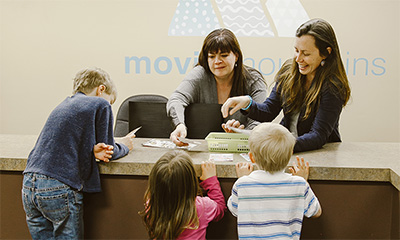 Contact Us