How long is an assessment?
For our physiotherapy clients, an assessment is an hour long. For our child clients doing their first assessments in any therapy, it is generally about an hour, but we allot up to 1 1/2 hours because sometimes it can take a bit longer, especially when parents have questions. We don't want to rush our clients out when we are working together to come up with a session plan.
I had a baby a month ago. When can I come in for post-natal physiotherapy treatments?
As soon as you go for your final check-up with your doctor (often referred to as the "6-week check-up"), and you are given the ok to resume intercourse with your spouse or partner, then you are ok to come in for post-natal sessions at Movin' Mountains.
And yes, you can bring in your baby if you need to – we don't mind the opportunity for extra snuggles!
My child was just diagnosed with Autism. What do I do? Where do I start?
If you're reading this right now, then you're already on the right track. We at Movin' Mountains can help you to determine which services are the right fit for your child and how often sessions are necessary. We can help you fill out your funding applications if you haven't done so already. Each of our therapy disciplines has an assessment that we use to determine the goals of our clients so that we can understand how to best help them achieve those goals. Each client is different, depending on many factors – such as age, ability to communicate and socialize, and different challenges he or she is experiencing. You can rest assured that by coming to Movin' Mountains, we can help you!
How do I pay for services?
Many of our child-based sessions are funded through various organizations, such as Autism Funding, At-Home Program Funding, etc. Additionally, most of our therapies are often covered by extended medical plans, and we can direct bill for  the full amount (or a portion of it) with many of these plans. However, for those sessions and for those portions not covered by extended medical plans, we accept payment via Mastercard, Visa, Interac, or cash. We provide you with a receipt so that if you are eligible to send in for reimbursement, you are able to provide the receipt to your plan's provider.
Can I come to a pelvic floor dysfunction session while I'm on my period?
Yes, you absolutely can. We can focus on other types of treatment while you're on your period – it doesn't always have to include an internal exam or treatment.
What types of therapeutic interventions do your Speech and Language Pathologists use?
In order to reach your goals, we use a number of evidence-based therapeutic interventions that include, but are not limited to:
What types of therapeutic interventions do your Physical Therapists use?
In order to reach your prioritized goals, we use a number of evidence-based therapeutic interventions which include, but are not limited to:
Gait training
Kinesiotape and therapeutic taping
Manual therapy
Alignment and postural training
Scoliosis – combined approach of Schroth techniques and evidence based approaches
Concussion Management
Hippotherapy: Equine Assisted Therapy
CO-OP Approach: Cognitive Orientation to Occupational Performance
What types of therapeutic interventions do your Occupational Therapists use?
Occupational Therapy has a strong focus on arousal regulation, sensory processing and relationship-based direct intervention. Priorities and goals are determined with you as a family, and are geared towards three quality of life priorities: increased social participation, self-regulation and self-esteem.  To reach these goals we use a number of evidence-based therapeutic practices, based on your needs at any moment in time.  This includes, but is not limited to:
Sensory Integration Therapy
Astronaut Training: A Vestibular, Visual and Auditory Treatment Protocol
Hippotherapy: Equine Assisted Therapy
Handwriting Without Tears
CO-OP Approach: Cognitive Orientation to Occupational Performance
Do I need a referral?
You are able to call or email us directly to make an appointment.  Please contact us or use our online booking to schedule a 20 minute free phone consultation or book your initial appointment.
What can we expect from services?
Therapy services typically include:
1) a comprehensive evaluation;
2) customized therapy programs
3) strategies for the home, school and community as appropriate;
4) adaptive equipment / alternative and augmentative communication recommendations and usage training as appropriate;
5) continual guidance and support for family members and caregivers.
Where do sessions take place?
Sessions may happen at Movin' Mountains, in your home as well as out in the community based on your need. Please note that additional charges may be applied for travel time to home and community-based sessions.
Can I join the session with you and my child?
We know that you are the experts on your children, and we value your opinion, goals and active participation throughout our time together. We encourage you to be a part of our therapy sessions, and learn hands on techniques to take home with you. This is incredibly beneficial for carry through in day to day life.
We also understand that siblings are part of the family, and it is not always possible to have childcare available for the sibling.  We love to have siblings join the sessions as we see the value in the different dynamic that it brings which we may not see otherwise.  If siblings are an active participant in the therapy session and joining in with those activities laid out as part of the therapy session, we welcome them into the space.  Most families arrange to have childcare for the sibling, or they wait in our kid friendly reception area during the time period of the session.  This is to maintain the value and benefit of sessions for your child, and the other children in the gym at the same time.
Are your therapists on the RASP list (Registered Autism Service Providers)?
Yes- our therapists are all on the RASP list. We have some therapists who are in the supervision category, and receive regular support through our other therapists on the MM team.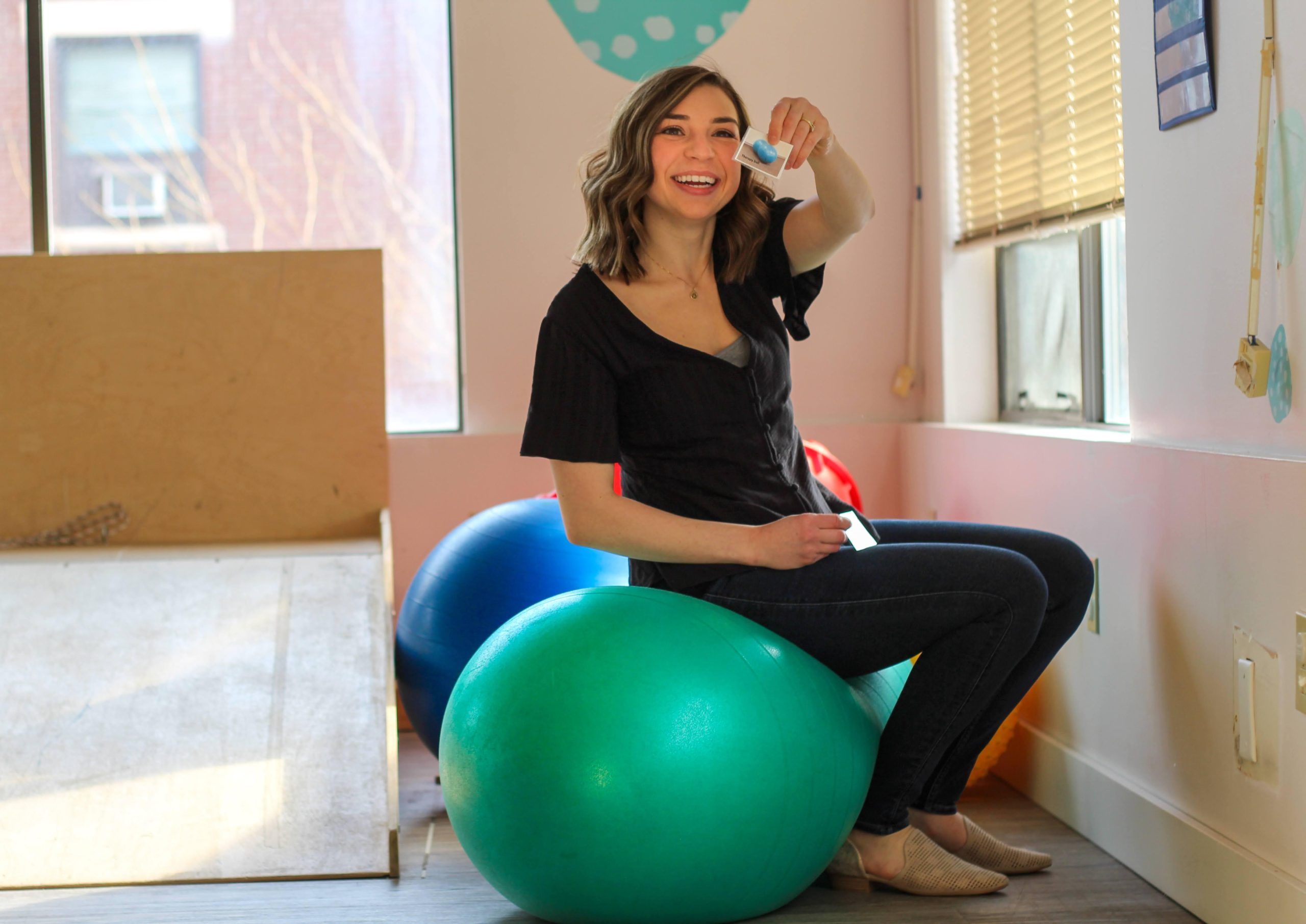 Autism Acceptance Month has just recently come to a close. I had thought about making a carefully curated blog post about teaching our Movin' Mountains community about appropriate language and […]
Read Post
Got Questions? We Would Love to Hear From You!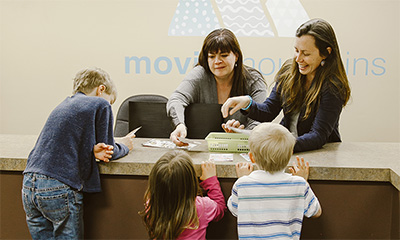 Contact Us