Movin' Mountains is so excited to be engaged in numerous partnerships within the community. Our goals are always to meet needs within our community as well as improve access to services and events, particularly considering the specific needs of our clients and families.
Sensory Friendly Ice Skating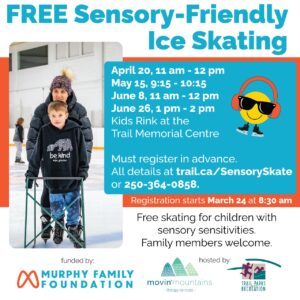 Movin' Mountains is so excited to collaborate with the Murphy Family Foundation and Trail Recreation in order to offer sensory friendly ice skating at the Kids Rink! Admission of participants and caregivers is FREE, skate rentals are also included.
These skates are designed to remove sensory sensitivity barriers to participating in ice skating. We have chosen quiet times at the facility for these skates, and noises such as the zamboni and other team practices will be minimized. The lights in the arena will be dimmed, and numbers capped at 20 participants. There will be a quiet room available if anyone needs a break from skating.
We encourage participants to bring their own headphones, sunglasses and/or fidgets, we will also have some available if needed. All arena staff will be trained in working with individuals with sensory processing challenges.
We hope this will be a fantastic time of skating and fun for all involved, and we hope to see you there!
Pre-register for the skates here.
Disability Education Program with Columbia Basin Alliance for Literacy:
We often get asked by friends and clients alike: " how can I talk to my kids about ________ (insert any word you like: diversity / inclusivity / disability / autism / Down syndrome / adhd / sensory processing etc).
⁠
Our answer: BOOKS!
⁠
Books are one of our favourite ways to share new ideas and generate thoughtful discussions with each other.⁠
⁠
That is why we are so excited to announce a collaboration we have been working on with CBAL to get more books in the hands of families. We want to help facilitate these discussionsQ Because when our kids grow up fully accepting of all the ways that we are human- the world is a better place for us all!⁠ We are so grateful to CBAL for purchasing these books for a lending library. Each book has been carefully selected by our MM team to truly and authentically represent the community the book is written about.⁠
⁠
One set of books is available for loan to your child's daycare, and the other set of books are available to loan to our wonderful MM clients.⁠ If you want your child's daycare or preschool to have a few weeks celebrating diversity in our community, ask them to reach out to CBAL.⁠ And next time you are at MM for your appointment- check out the books and feel free to loan some to read with your family and friends!⁠
⁠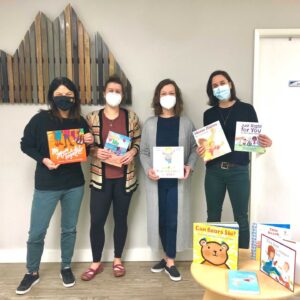 Sensory Friendly kits at Trail Smoke Eaters Hockey Games:
Does your kiddo find the Smokies games overwhelming? The Trail Smoke Eaters in cooperation with Family Action Network of the Lower Columbia, Kootenay Family Place and Trail Association For Community Living, are making home games more inclusive by offering Sensory Kits on loan at no charge. Stop by the Smokies store if you are interested in signing out a kit
Each kit contains:
noise cancelling headphones
sunglasses
a social story exploring what to expect at the hockey game
fidgets and tactile toys
and other hockey surprises!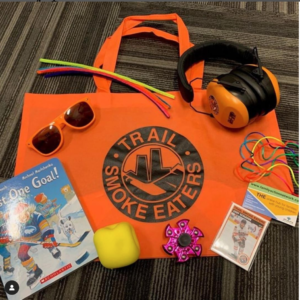 Ice Hockey Sledge available at Trail Arena
Did you know there are two sledges available at the Trail Memorial Arena for anyone to use? These were donated by the Smokettes in 2018, there is an adult and child sized sledge available. We were honoured to be part of the consultation on this project, read this news article to learn more:
https://www.trailtimes.ca/sports/smokettes-make-unique-donation-to-greater-trail-community/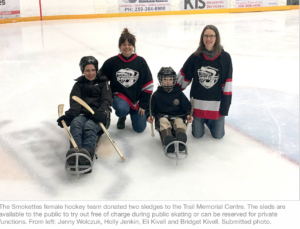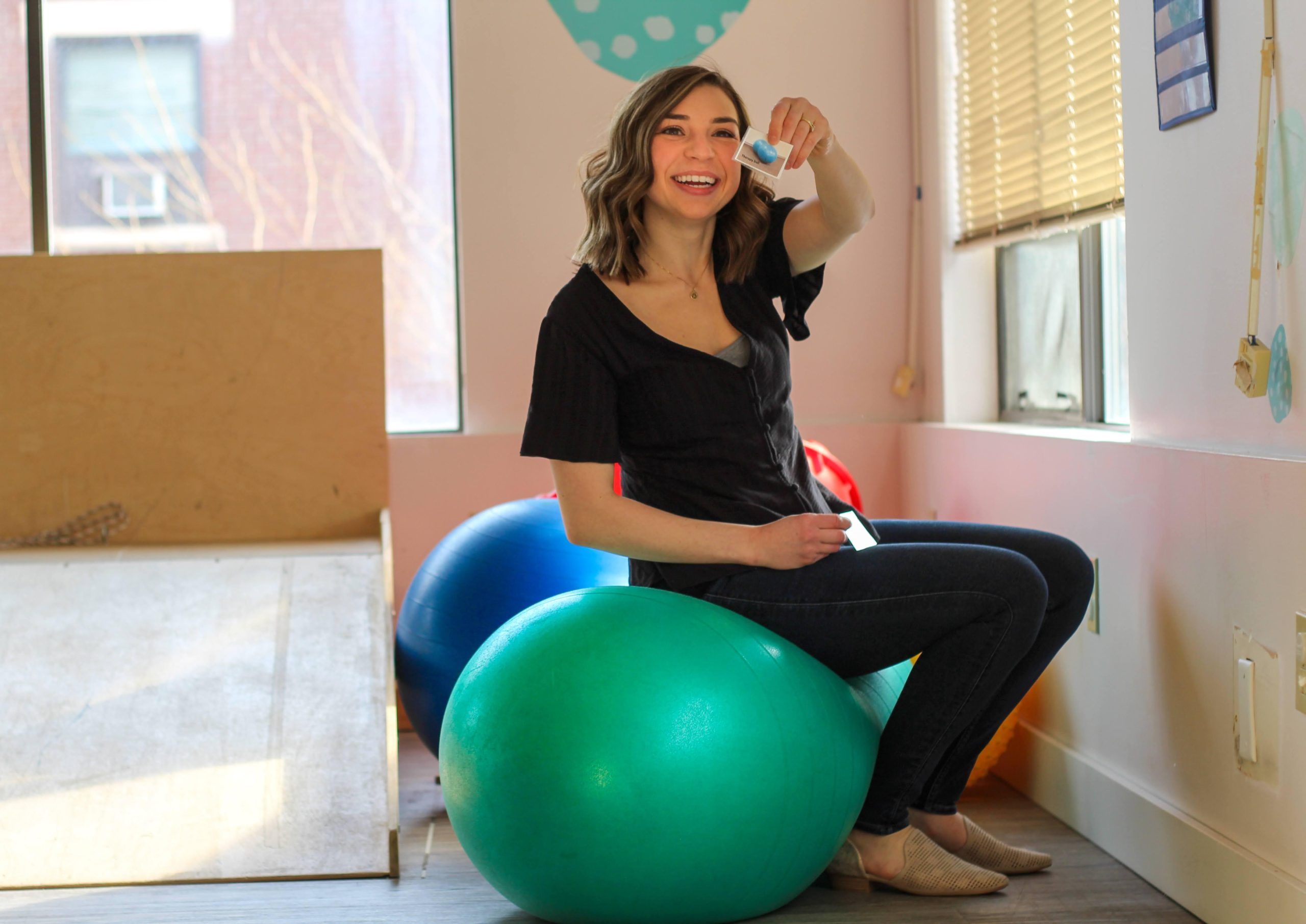 Autism Acceptance Month has just recently come to a close. I had thought about making a carefully curated blog post about teaching our Movin' Mountains community about appropriate language and […]
Read Post
Got Questions? We Would Love to Hear From You!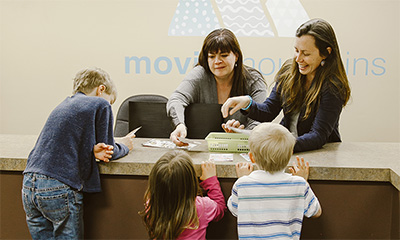 Contact Us