WORKSHOP FOR TEENS: Collaborating with Confidence
Collaborating With  Confidence
Sign up your child for this amazing learning opportunity! Designed for youth ages 11 -16 years, participants will learn to work with each other during fun 'hands-on' and 'minds-on' investigations.
Download the poster for more details: Collaborating with Confidence Flyer
Where:  Movin' Mountains 3375 Laburnum Dr, Trail, BC V1R 2S8
Facilitators: Licensed OT and Secondary School Science and Math teacher
When: Tuesday, March 2oth and Wednesday, March 21st
Time: 9:30 a.m.  –  11:30 a.m.
Cost: $150 (MCFD funding accepted)
REGISTER ONLINE: https://form.jotform.com/MovinMountains/collaberatewithconfidence
Spring is a wonderful time of the year to be outside – flowers are blooming, trees are blossoming, daylight hours are longer and the weather is quite pleasant for being […]
Read Post
Got Questions? We Would Love to Hear From You!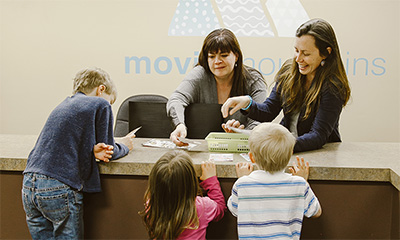 Contact Us