Paediatric Physiotherapists (PTs)  promote health and wellness and implement a wide variety of supports for children from infancy through to adulthood. The broad goals of treatment are to reduce pain, increase independence and participation, facilitate motor development, improve strength and endurance, enhance learning opportunities and ease challenges in daily living. Paediatric PTs also recognize that a child's growing body and brain is different than an adult brain and, therefore, children require a unique approach to treatment. Play-based therapy and collaboration with the family are used to promote development and implement an individualized intervention program. Active participation of caregivers in the home, school, and community environments are encouraged when working with children. We believe that you and your child can move mountains. We are here to help show you how!
Looking for adult services? Check out Therapies 4 Adults
Our therapists have experience working with children of all abilities. This includes, but is not limited to, children diagnosed with:
Pediatric conditions:
Gait abnormalities
Birth injuries and infant conditions
Club foot
Brachial plexus injuries
Torticollis and plagiocephaly
Hypotonia or hypertonia
Developmental Coordination Disorder
Down Syndrome
Juvenile Rheumatoid Arthritis
Cardiopulmonary disorders
Cerebral palsy
Autism
Muscular dystrophy
Spinal muscular atrophy
Infantile spasms
Spina bifida
Hydrocephalus
Traumatic brain injury
Spinal cord injury
Developmental or gross motor delay
Concussion
Pediatric Orthopedic conditions:
Post-fracture
Post-surgery
Sports injuries
Scoliosis
Birth Injuries
Physical Therapy Services Include:
Gait training
Therapeutic exercise
Kinesiotape and therapeutic taping
Balance and coordination training
Manual therapy
Development and monitoring of personalized home exercise program
Orthotic and adaptive equipment screening and management
Alignment and postural training
Cueves Medek Exercise
Neurodevelopmental Treatment
Scoliosis – treatment using modified Schroth and other evidence based approaches
Concussion – screening and management
Functional training
Your child does not need to have a diagnosis to benefit from our services. Many children need a little bit of extra support to be able to do the things they love or need to do. We will partner with you in addressing day-to-day challenges and often arrange consultations with other members of your child's care team to help develop strategies for daily functioning at home, at school, and in the community.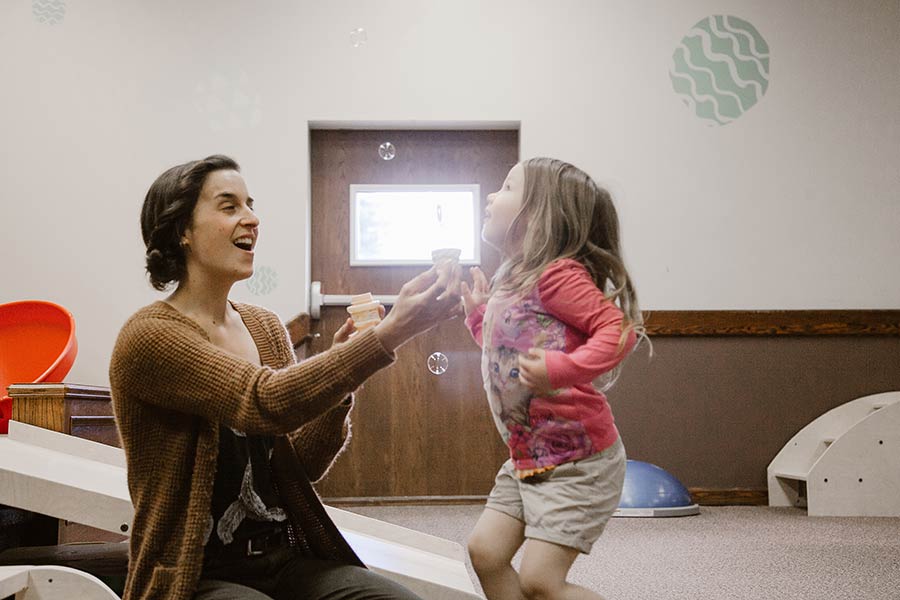 I am always looking for strategies to help my clients with their speech therapy goals.  One resource I find really helpful is the Hanen Centre, a Canadian charitable organization that works globally to support parents, caregivers educators and SLPs.  One really important technique to help children learn language is the "back and forth" play or the "taking turns" strategy. Having a back-and-forth conversation with a child may seem like a small thing, but it has a big impact on their language skills.
Read Post
Got Questions? We Would Love to Hear From You!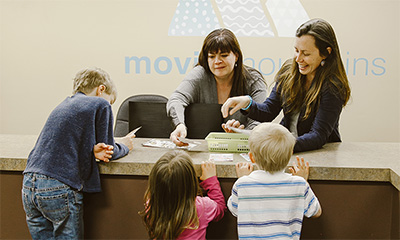 Contact Us