Helping Kids with Anxiety & Fear – evening workshop series
MM is thrilled offer a workshop series starting Wednesday, May 16th at 7:00pm and running for 3 weeks! Learn about the issues your child may be facing and gain specific strategies to deal with their triggers, fears and anxiety. Becky, MM Clinical Counselor will provide activities you can try at home to address each fear and other resources.
Register for all 3 sessions or individual sessions:
REGISTER ONLINE: https://form.jotform.com/MovinMountains/fearandanxietyworkshopseries
Registration deadline: Tuesday, May 15th, 2018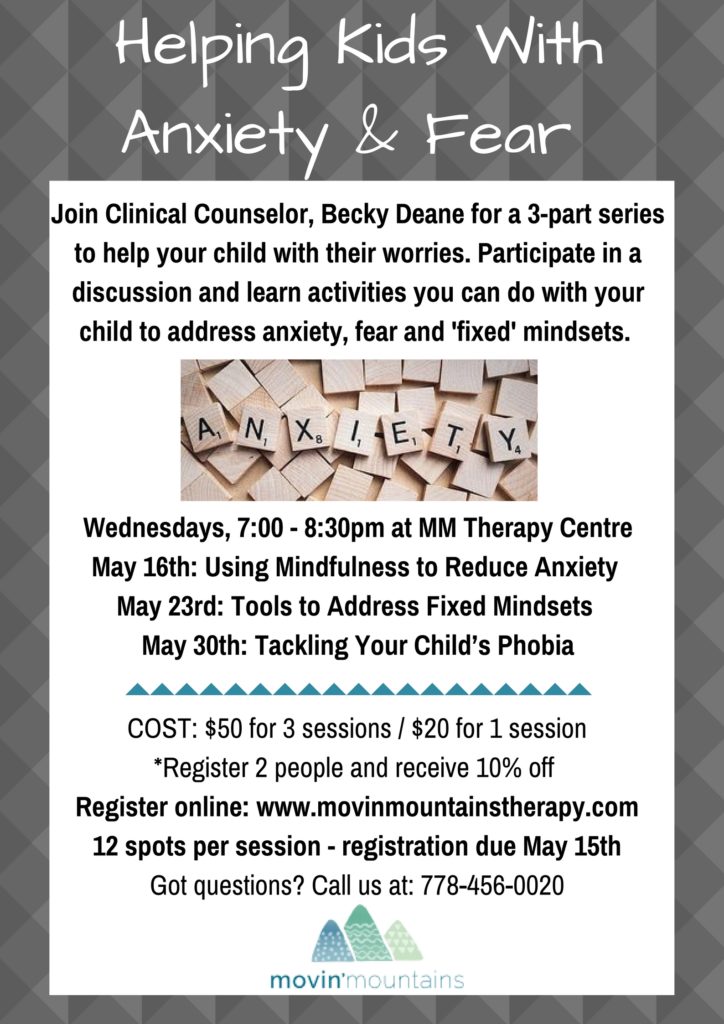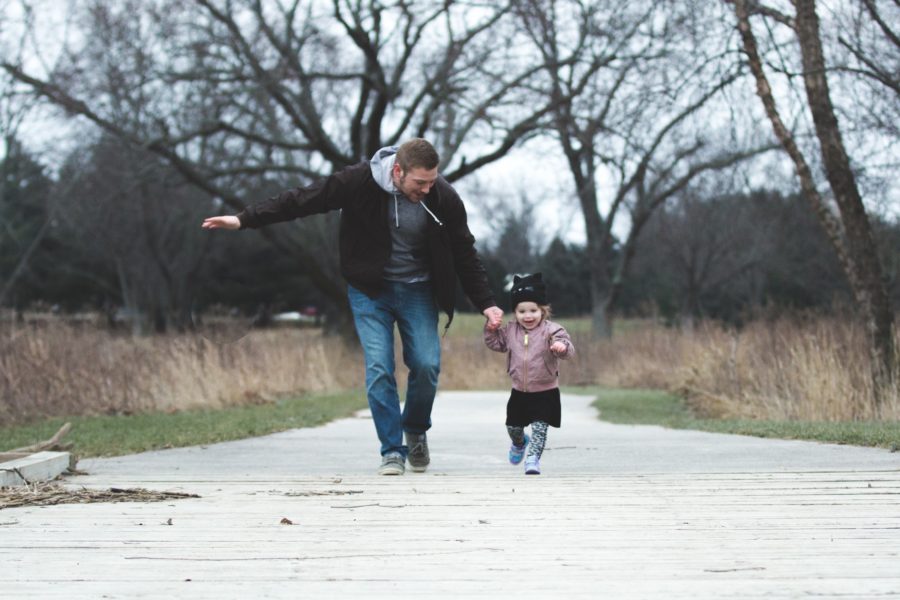 Sometimes it can feel like kids need encouragement to get outside and get movin'. It can be even harder to make this something they love and will strive to incorporate into their every day life. But if we can get those little ones into a routine that includes physical activity and outdoor activities, we might just set up a healthy routine that will be for life! 
Read Post
Got Questions? We Would Love to Hear From You!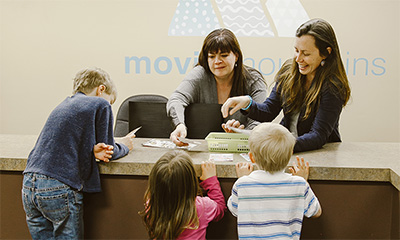 Contact Us