Spring is a wonderful time of the year to be outside – flowers are blooming, trees are blossoming, daylight hours are longer and the weather is quite pleasant for being outdoors. We don't have to worry about wiping out on the ice or getting our car stuck in the snow!
It is also a great time to Get Outside!
https://askthescientists.com/outdoors/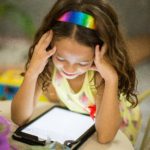 We're spending more time inside than ever before. Computers, tablets, cell phones, and video games keep us from getting out in nature. Recent findings show children ages 8-18 spend more than six hours each day with electronic media. A study published in 2002 found that 8-year-old children could better identify Pokémon characters than plants or animals in their neighborhoods. As children spend less time outside, unhealthy habits begin to form. Children who spend little time outside are at risk for developing chronic health problems. Diabetes, hypertension, obesity, and depression are common companions of a sedentary indoor lifestyle.
Playing outside encourages kid's creativity, builds their attention spans, and increases their desire to explore. It also provides a healthy way to get physical activity. Being outdoors allows them (all of us) to connect to our natural surroundings.
Some ways to Get Outside in the Kootenays:
Go for a walk on the path in Gyro park or walk along the river front in Trail
Stand on the shore and throw rocks into the Columbia River
Go for a hike. There are so many options such as: Centennial Trail in Rossland; the Bluffs in Trail; the Antenna Trail in Montrose; Selkirk College Trails in Castlegar.
Play tennis or pickleball
Go to the park and play on the equipment
Go for a bike ride
Have a picnic – on your own lawn or a public park
Sit on a park bench and read a book or just look at the world around you
Lie on a blanket and look at the sky. What shapes do you see in the clouds?!
Go camping. (Try it without any electronics. It can be quite freeing to not be on a device for a day or two.)
Walk up and down some of the covered stairways in the area (Prep for Storm the Stairs!)
Look for birds and other wildlife
Go swimming at the Warfield or Rossland pool
One Tree Adventures in Rossland offers various programs for kids to interact with nature
Just Get Outside!!
-Amanda Hoffus, OT at Movin' Mountains
Got Questions? We Would Love to Hear From You!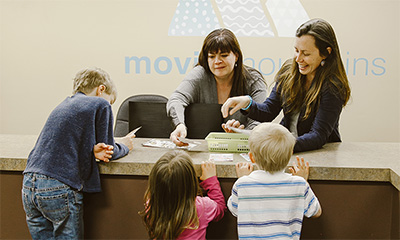 Contact Us