Welcome Back!
We are really excited to see you all again! We have been hard at work to make sure that we can ensure your safety while you are here. We wanted to make a little video to show you want you can expect when you come for an appointment. Take a look!
We have implemented many safety practices to help keep everyone safe as we commence in-person sessions again: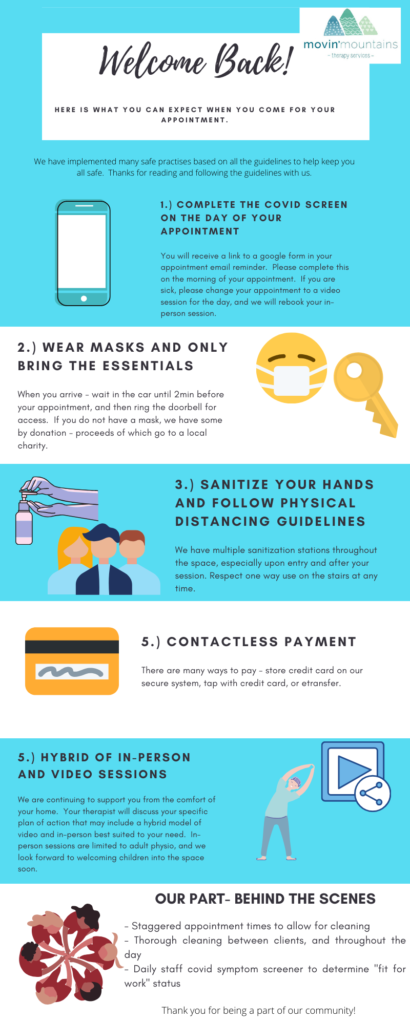 For more info view the MM Safe Operations Plan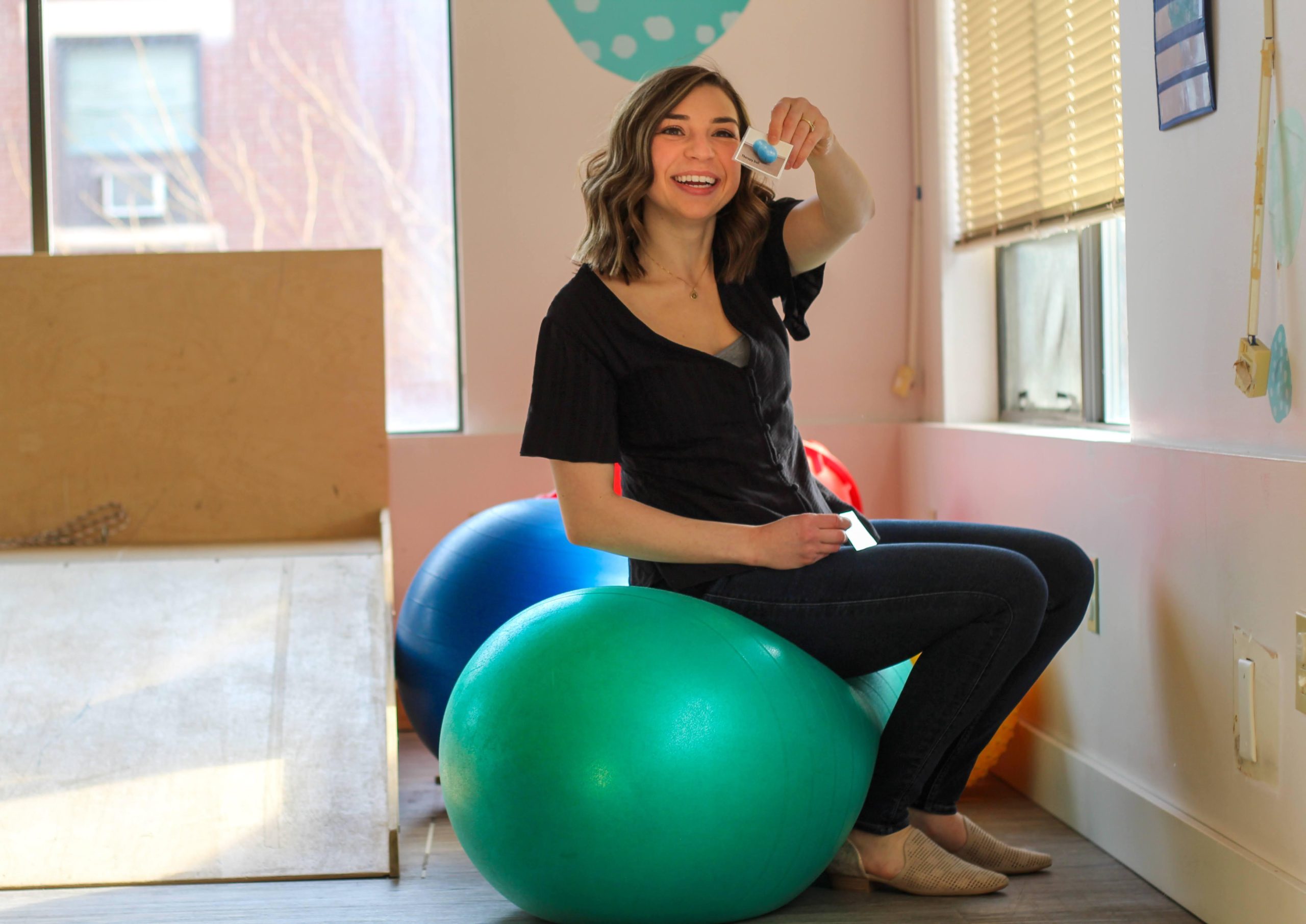 Autism Acceptance Month has just recently come to a close. I had thought about making a carefully curated blog post about teaching our Movin' Mountains community about appropriate language and […]
Read Post
Got Questions? We Would Love to Hear From You!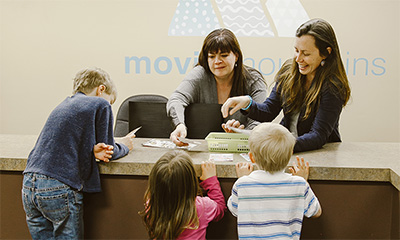 Contact Us